Compliance initiative on Russia (work in progress)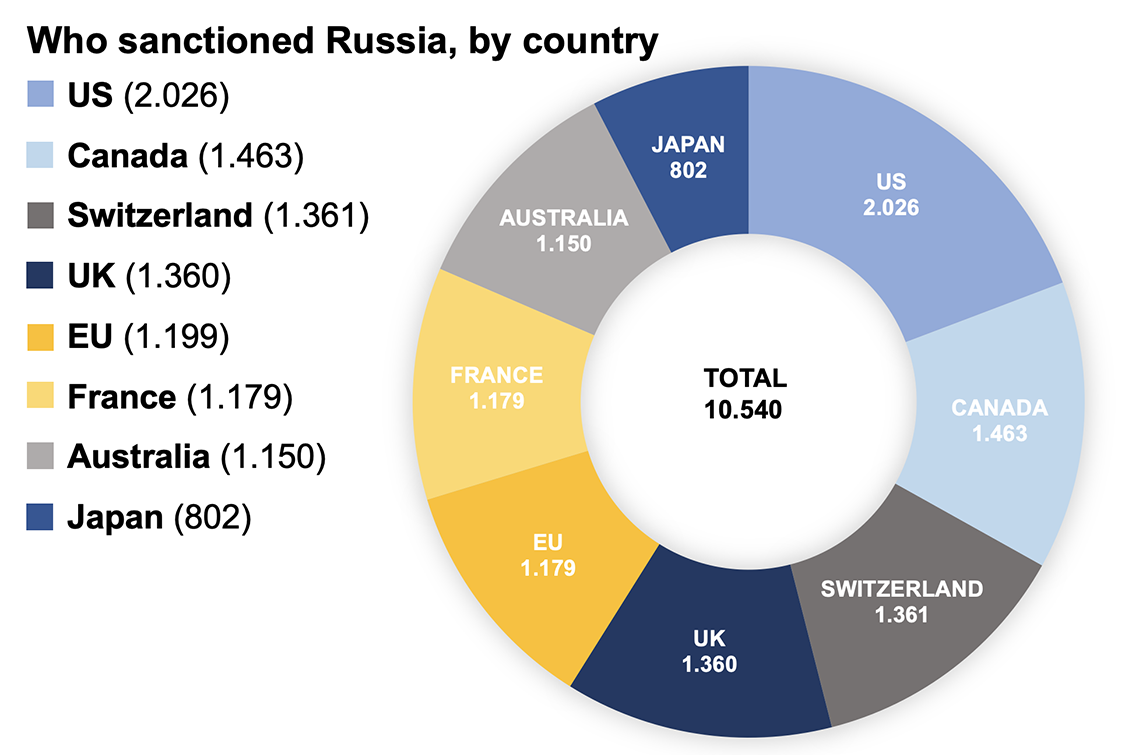 Updated 03/06/2022
Sanctions against sectors of the Russian Economy in place until 31/07/2022
finance
energy
transport
technology
defence
trade
Compliance Focus:
Dual-Use Items / technologies
Iron, steel and luxury goods
End User (listed)
End Use ( prohibited)
Enhanced Due Diligence on goods, technologies and counterparts
Renewed: every 6 months based on an assessment of the Minsk agreements implementation
The Minsk agreements are a roadmap for ending the war in eastern Ukraine. They were never fully implemented.
Finance and trade measures target also to Belarus.
Sanctions against individuals and entities
Target 1158 people 98 entities responsible for undermining Ukraine's territorial integrity, sovereignty and independence
Individuals targeted include 22 Belarusians, Russia's President Vladimir Putin and Minister for Foreign Affairs Sergey Lavrov.
The sanctions include an asset freeze and travel restrictions.
Assets of those sanctioned in the EU are frozen

No funds should be made available to people sanctioned

Sanctioned individuals cannot travel to the EU
In place until: 15/09/2022
Renewed: every 6 months
Restrictions on business in non-government controlled areas of Donetsk and Luhansk
Import ban on goods from the territory

Export ban on certain goods and technologies

Ban on tourism services
In place until: 24/02/2023
Renewed: every 12 months
Restrictions on business in Crimea and Sevastopol
Import ban on goods from the territory

Export ban on certain goods and technologies

Ban on tourism services
In place until: 23/06/2022
Renewed: every 12 months
Diplomatic measures
Regular EU-Russia summits are suspended

Russia is no longer invited to G8 meetings

Diplomats and business people can no longer benefit from visa facilitation provisions
Restrictions on media
Suspension of the broadcasting activities in the EU of the Russian state-owned outlets:
Sputnik

Russia Today
RTR Planeta
Russia 24
TV Centre International
Restriction on economic cooperation
No new lending to Russia by the:
European Investment Bank (EIB)

European Bank for Reconstruction and Development (EBRD)
Frequently Asked Questions 833/2014 modified by 2022/328
on export-related restrictions pursuant to Articles 2, 2a and 2b of Council Regulation No 833/2014 concerning restrictive measures in view of Russia's actions destabilising the situation in Ukraine (hereinafter: the 'Sanctions Regulation'), as amended by Council Regulation (EU) 2022/328 of 25 February 2022.
FAQs Courtesy Translations are available in several languages. Click the language FLAG